Since 2016, I've been working as a nutritionist at the Children's Cancer Hospital 57357, one of the world's largest, most diverse, and dynamic facilities for treating pediatric cancer and the clinical host of the Clinical Innovation Fellowships' first cohort in Egypt. There, during my work last year, I saw the fellows 2020 at our workplaces, observing and experiencing our daily activities by themselves. Their persistence to spot challenges encouraged me to apply for the program in its second year in Egypt; I was sure that I'd observe and learn about medical perspectives that I've never encountered before. And yes, that was true!
Through my participation in the program, I have had my first time dealing differently with patients. It was my first time putting myself in their shoes and feeling their suffering from critical diseases. This was during our six-week immersion experience that took place at Al-Nas Hospital, one of Egypt's and Africa's renowned medical centers specializing in Pediatric Cardiology.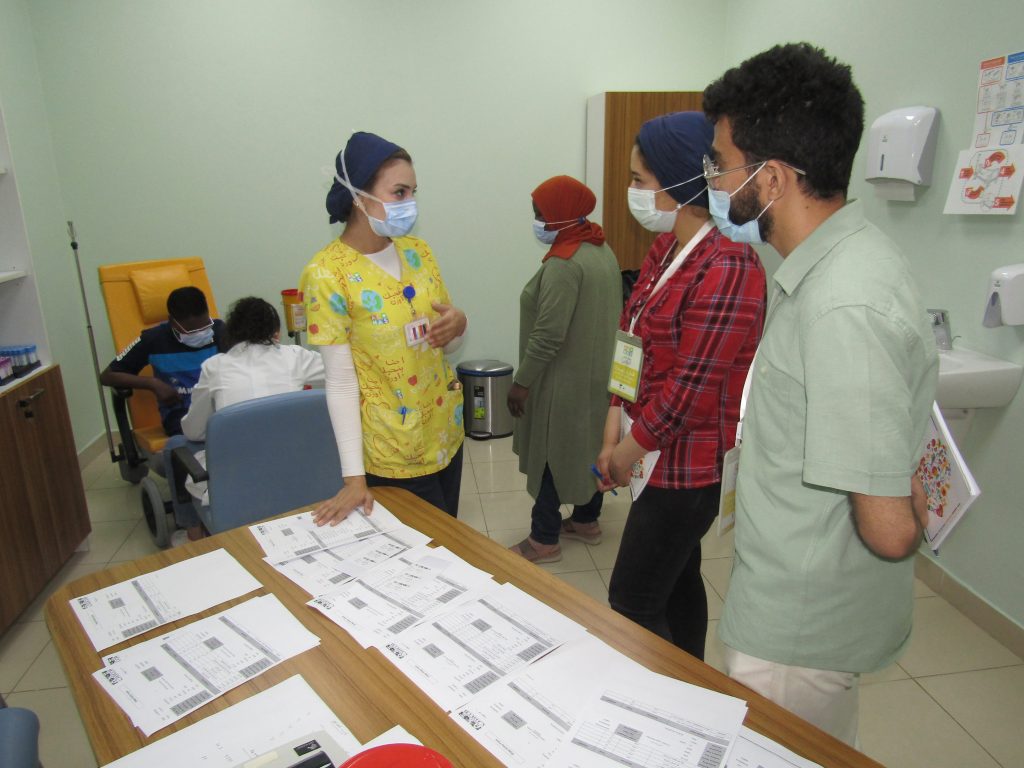 As a healthcare professional with experience of more than 12 years, mainly in pediatric oncology, the Clinical Innovation Fellowships Program allowed me to touch the real life of healthcare in Egypt for the first time by witnessing the backscenes of its operations. During the clinical immersion period, I have learned to observe and track the patient through their journey following the Stanford Biodesign methodology. But even more, I saw a significant difference between the healthcare professional perspective and the patient perspective.
We are a transdisciplinary team of four fellows with different educational backgrounds. Being part of such a team has been a value-adding to my whole career path!
At first, we worked in pairs; I had the chance to work closely with Nada our Product Designer, together we explored the hospital's environment from the Cath-labs to the Outpatient Department. Then I discovered with Ashraf, our Software Engineer, how the hospital's integrated systems work. With Mahmoud, our Business Development expert, I could see possible solutions for the real challenges we observed.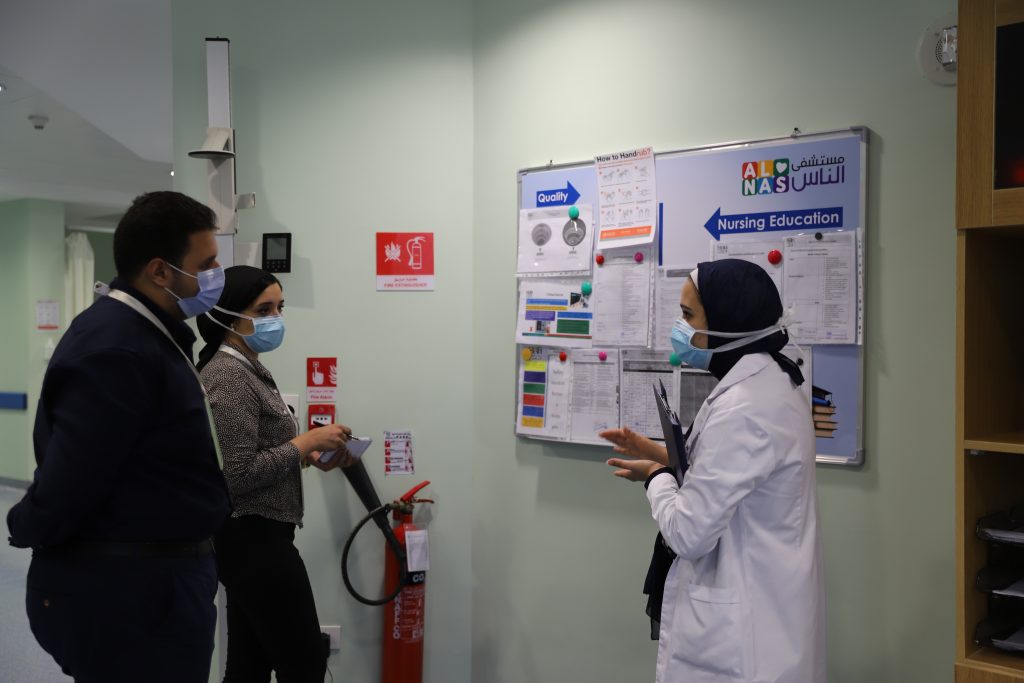 Together, we interviewed the patients, and each of us saw the patient journey from a different point of view – and this was extremely interesting! After each interview, we had a discussion to show our insights and exchange knowledge. And I was always impressed with the small details my colleagues noticed – which are hard for a medical background person to pay attention to during the daily routine work.
From my side, I was keen to deliver the medical information in a simple way to my teammates, explaining each process, acronym, or medical term mentioned by the hospital staff during our interviews. On the other hand, we had periodic reference meetings with a group of representatives from each of the hospital's departments to validate our insights. They were more than supportive of us!
All healthcare service aspects are in focus
In fact, following the Stanford Biodesign methodology allowed me to gain hands-on experience in how to effectively keep an eye on patients, their relatives, and healthcare professionals to compile appropriate insights that could be translated to real needs and thereby transformed to tangible solutions.
Especially for the immersion phase, this revealing experience, it's been a new window for me as a medical person to observe and try to solve the impact of a disease on different parties – the patients, the healthcare professionals, and the whole of the healthcare system.
However, I feel optimistic because, together with our different backgrounds and collective efforts, we can innovate a solution that can make a difference in the patient journey and enhance the healthcare systems!
Hadeer Hegazy, CIF Fellow 2021